International, Quality assurance
Hcéres organises the third international conference of the FrAQ-Sup network
Published on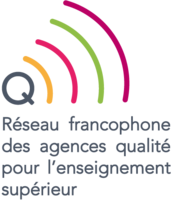 For this new edition, the French-speaking quality agencies, universities, schools and ministries debated, exchanged information and undertook joint reflection on the contribution of internationalisation to higher education. What does internationalisation include? What vision can the institutions and their partners provide or develop? What constitutes good international practice? 

The FrAQ-Sup network of French-speaking quality agencies for higher education was founded in the spring of 2014 by the following agencies. 
They have been joined by: 
The objective of this informal network, open to all French-speaking quality agencies that are active in the field of higher education, is to encourage contact, exchanges and sharing of good practice and collaboration between agencies, particularly through the organisation of an annual conference and joint projects.