Three questions to Alexandre Serres
Research Integrity Officer, Université Rennes 2. Honorary Lecturer in Information and Communication Sciences.
Published on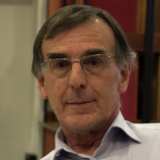 As Research Integrity Officer at Université Rennes 2, you are a member of the RESINT network. Could you tell us a bit more about that?
RESINT (RESeau INTégrité scientifique) is an informal network made up mainly of research integrity officers in higher education and research institutions. It was set up in 2017 and is an essential tool for developing a shared culture of research integrity and for harmonising procedures. 
In addition to twice-yearly meetings and exchanges via mailing list, progress has been made by four working groups:
the "Procedures" group: drafting the "Guide to Recording and Processing Reports relating to Research Integrity", and "Guidelines for Implementing the Procedure for Recording and Processing Reports relating to Research Integrity, in compliance with the GDPR". 
the "Training" group: working in partnership with the OFIS, drawing up a list of training in research integrity in France;
the "HSS" group: drafting a synthesis of the specific aspects of research integrity in HSS;
the "Training Seminar" group: working in partnership with the OFIS to organise a first seminar in 2019, on the "legal aspects of research integrity" and preparing a second seminar for 2020 on the theme of mediation. 
The role of RESINT is therefore precious for research integrity officers in two different ways. Internally, it allows us to share information and procedures, etc., and to engage in exchanges. Externally, RESINT has become a research integrity actor that is recognised by the different bodies, such as the OFIS primarily, and also the CPU (Conference of University Presidents) and other stakeholders in the higher education and research sector.
 
What has your involvement been in the work of the network? 
Since I took up my position as an integrity officer (January 2018), I have been participating in the "Procedures" working group and I am the co-moderator, along with the OFIS, of the "Training Seminar" group. In  addition to this, I created the Resint-info mailing list, which I also manage along with two other colleagues. 
I would like to place the emphasis on in-service training for integrity officers, which has always seemed important to me. The theme of research integrity is a rich and complex one, and cross-cutting by nature, which means that it is new to some extent for each integrity officer, as well all come from a specialised discipline. 
The difficult remit of the research integrity officer requires an awareness of the cultures of other disciplines, mastery of many legal aspects of scientific publication and the ways in which it is changing, and an understanding of complex theoretical notions, such as research and professional ethics.
Hence the need for any newly-appointed research integrity officer to get training. After all, that is also what makes this mission such an interesting one!
In your opinion, what progress has been achieved through the collaboration between RESINT and the OFIS?
This collaboration can be seen as a relationship of interdependence, while respecting the autonomy and specific features of each. RESINT and its integrity officers need a national body that plays a role in driving policy, thinking and general guidance, as well as serving as a representative in relations with European partners (notably the ENRIO network) and other countries. The OFIS provides logistical support and a productive partnership. On the other side, the OFIS needs RESINT as a network of actors and a source of unrivalled practical experience. 
This collaboration has been in place for two years and has already enabled progress on several points, including the national survey of research integrity training courses in 2019 (organised jointly with the "Training" working group of RESINT, the RNCD* and OFIS), the co-organisation of a first training seminar, and the dissemination of the work carried out by the RESINT, etc. And this collaboration is now to be reinforced with the key aim of providing long-term structuring for the field of research integrity in the higher education and research landscape. 
*National Network of Doctoral Colleges
 
---
Extract from 2019 Hcéres activity report