A word from Amina Sellali
Director of the School of Architecture of the City and Territories of Paris-East
Published on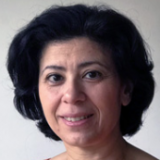 The Hcéres evaluation came at the end of my first term of office and was an opportunity to conduct an initial review. The reform of the schools of architecture also came at the same time, in February 2018. In that context, we had been awarded "I-Site Future" accreditation along with five other institutions and we wanted to create an experimental institution. The report came at just the right time and provided us with the chance to conduct a review of the situation before considering new perspectives. 
Based as it is on the principle of self-evaluation, the Hcéres method encouraged us to assess the way in which our staff have taken ownership of the challenges. These moments of exchange are important in the life of the institution, and also in putting together our objectives. This culture of self-evaluation can enable schools of architecture to structure themselves more effectively and, above all, to enhance their professionalisation, like any other higher education and research institution.
The evaluation enabled us to gain a better grasp of the points that need optimising. With a very open mind, the panel of experts tried to understand the decisions made by our institution and delivered an evaluation that truly takes account of the project for our school. Hcéres also highlighted the need to set objectives that are consistent with our resources.
 
---
Extract from 2019 Hcéres activity report