A word from Anne Fogli
Research Integrity Officer, Université de Clermont-Auvergne
Published on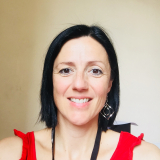 As Research Integrity Officer (IS) for the Université Clermont Auvergne (UCA) since 2017, my first mission was to list the actions which needed to be taken at UCA in order to bring us into line with the ethical and deontological transparency strategies set out in our institutional policy, in keeping with the national movement which has seen the creation of a network of research integrity officers (RESINT) and the foundation of the OFIS (French Office for Research Integrity).
Since 2017 our work has spanned the fields of ethics, deontology and research integrity, with major actions including:
The formation of the UCA Ethics and Deontology Commission, which I chair, composed of 17 members reflecting the disciplinary and functional diversity of our institution: the role of the commission is to implement the university's policy on ethics, deontology and research integrity, including the organisation of training on these matters; 
The creation of an Institutional Review Board (IRB);
The introduction of a new management procedure for research involving people (RIPH);
The drafting, currently in the final phases, of a specific UCA ethics and deontology charter; 
The organisation of training sessions for our doctoral students focusing on research integrity and ethics (we are currently studying the possibility of extending these sessions to research directors and new arrivals). A RESINT working group has been set up to look into standardising this training programme;
The introduction (still ongoing) of procedures for handling breaches of research integrity, in close collaboration with the national working group operated by RESINT;
The implementation of a new policy for handling connections and conflicts of interest, with a system of reporting introduced into UCA's decision-making and recruitment bodies.
These actions reflect UCA's clear commitment to ethics, deontology and research integrity. Our efforts in the fields of deontology and research integrity are informed by recent national and international developments, including the working groups set up as part of the RESINT network (one of the priorities of this network being the standardisation of practices at national level), and the OFIS, which will provide support and political coordination for the actions required to develop research integrity.