A word from Cecilia Bibbò
Departmental manager, Italian National Agency for the Evaluation of Universities and Research (ANVUR)
Published on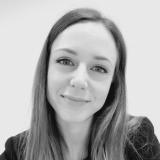 What does ANVUR's participation in the ERIEC1 consortium represent for it?
The current economic context encourages Europe to guarantee an efficient and sustainable use of funds. The new ERIEC consortium enables us to successfully cooperate on issues with significant socio-economic impact. By becoming part of the consortium, ANVUR is making a genuine contribution to the promotion of higher education, advanced research and innovation in Europe. The agency is thus developing its ability to operate at international level and to share and compare ideas, practices and methods.
Have you noticed particular differences between Italian and French quality assurance methods?
Apart from specific points relating to legislation and national requirements, the quality assurance procedures and methodologies used by the two agencies do not show any particular differences.
What European prospects do you see for this cooperation?
That's a complex question. ERIEC supports innovation and development of research networks, as well as their public financing. A virtuous example of cooperation between national research evaluation agencies, this initiative stimulates the sharing of experience and good practice on the subject. It supports the creation, development and transfer of innovative methods in Europe. All this offers new prospects for this cooperation, which could open up to other national evaluation agencies.
---
1 On 1 April 2019, the European evaluation agencies Hcéres (France), ANVUR (Italy) and AEI (Spain), signed a framework agreement to cooperate over the evaluation of European research infrastructure, thus creating ERIEC (European Research Infrastructure Evaluation Consortium).