A word from François Brouat
Director of Ecole Nationale Supérieure d'Architecture de Paris-Belleville
Published on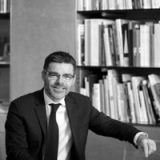 The ENSAs (French schools of architecture) are now being evaluated under a scheme combining the evaluation of the institution itself and the qualifications awarded. In your opinion, how does this change in the evaluation process help the schools?
In the case of institutions like the schools of architecture that teach only one discipline, architecture in our case, the single evaluation report is particularly relevant. First of all, it constitutes a genuine simplification, but it is also a guarantee of a better understanding of the educational and scientific project implemented in each of the schools as a whole and of the coherence of the training provided as well as the way the teaching is organised. 
What are the stages and characteristics of the external evaluation process that appear to you to be the most decisive?
The advantage of the process is that the external evaluation is carried out after a self-evaluation phase, which constitutes a very enriching exercise in collective introspection. The fact that the external evaluation is carried out on the basis of this self-evaluation report is also very relevant because it gives an external perspective on the stakeholders' own vision of their institution and the achievement of the educational objectives they have set themselves. In this context, the on-site interview phase is a decisive time that allows for direct exchanges, but always based on the prior self-evaluation.
The ENSAs have embarked upon a number of mergers of institutions, in different forms. How do the outcomes of the evaluations contribute to supporting the actions implemented by the institutions?
Institutional and governance-related issues have taken on such importance in the debates on the mergers that an external evaluation of the agreements, the actual partnerships, the effectiveness of the methods and in the end, the actual advantages they do or do not bring, is indispensable.