A word from José Luis Lázaro Galilea
Professor of Electronic Technologies, University of Alcalá, Spain. Chairman of the expert panel for the evaluation of Francisco Morazán National Pedagogical University (Honduras)
Published on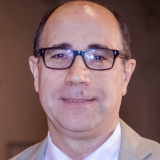 What have you learned from this experience?
Evaluating universities from higher education systems that are different from those that we know is an enriching experience, enabling us to review our approaches and our evaluation concepts. I have thus seen different higher education systems that try to meet the needs of society and I have understood the importance of not comparing institutions from different countries because it is always important to take account of their national context. I noticed with interest the possibility of a higher education and research institution developing to the benefit of society while pursuing its own objectives in terms of respecting high ethical and quality standards. 
Did you notice any particular differences between French, Spanish and Central American approaches to quality assurance?
The differences between the three approaches are not significant. They all seek quality at the highest level of results. Currently, in Central America, the emphasis is on professional and technological training and on the acquisition of skills. However, the institutions also aim to develop humanist courses in order to promote social and ethical dimensions and to achieve transparency in the role of each university stakeholder. They also support regional university bodies that enable them to tackle high-priority problems and offer disadvantaged people access to higher education without an objective of economic viability.
Does this inspire you in terms of possible developments in Europe?
The Central American Higher University Council has proposed a general framework for higher education certification based on the European model. For the moment it is trying to promote greater transparency between the systems, to improve the recognition of courses and to examine the results of what has been learnt. In this respect, the Central American and European higher education systems are very close. However, considering higher education institutions as major stakeholders, both in the social and societal development of a country as well as in the resolution of specific, regional social problems, challenges and imbalances, could be a useful idea to take up at the European level.