A word from Pr Isabelle Pouliquen
Director of the Unit for the Urbanisation of Information Systems Sub-Directorate for Information Systems and Statistical Studies Department for the Coordination of Higher Education and Research Strategies
Published on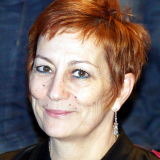 The interoperability and urbanisation of higher education and research operators' information systems (IS) have an impact on the success of our policies at every level (research bodies, higher education and research institutions, agencies, supervising ministries...) from their strategic design right through to their evaluation, often conditioning their production, their efficiency or even their performance.
For this reason, all those involved in higher education and research have been collaborating for several years to implement this interoperability, facilitate exchanges and the consolidation of data in the complex landscape of an abundant information system developed over time by independent organisations.
Managed by strategic governance through digital steering and coordination committees (Codornum and Cocoor), overseen by a steering committee (copil SI ESR), all those involved are trying to establish the bases of information systems that are lean, interoperable and able to communicate beyond organisational boundaries.
Consistency frameworks for information systems have thus been developed by field (study programmes, tuition, student life, research, soon buildings...) which ensure a common understanding of the processes that are implemented, but also sharing of concepts, vocabulary and languages.
Shared national IS solutions are emerging on these bases to simplify the day-to-day activities of those involved with higher education and research and make their results more legible and visible and thus provide, at all levels, management enlightened by a reliable vision of inputs and results; for example the Labo IS project that embodies this ambition for all research laboratories.
Hcéres is actively involved in this work of harmonisation and convergence at national level, integrates evaluation data into this global vision of IS and thus enables evaluation processes to fully contribute to the virtuous loop of design, production, measurement and improvement.