Used as a tool for dialogue between the State and the institution, the evaluation conducted by Hcéres takes place prior to the signature of the multi-annual contract that defines the institution's strategic orientations and development plans for a five-year period.
Breakdown of Groups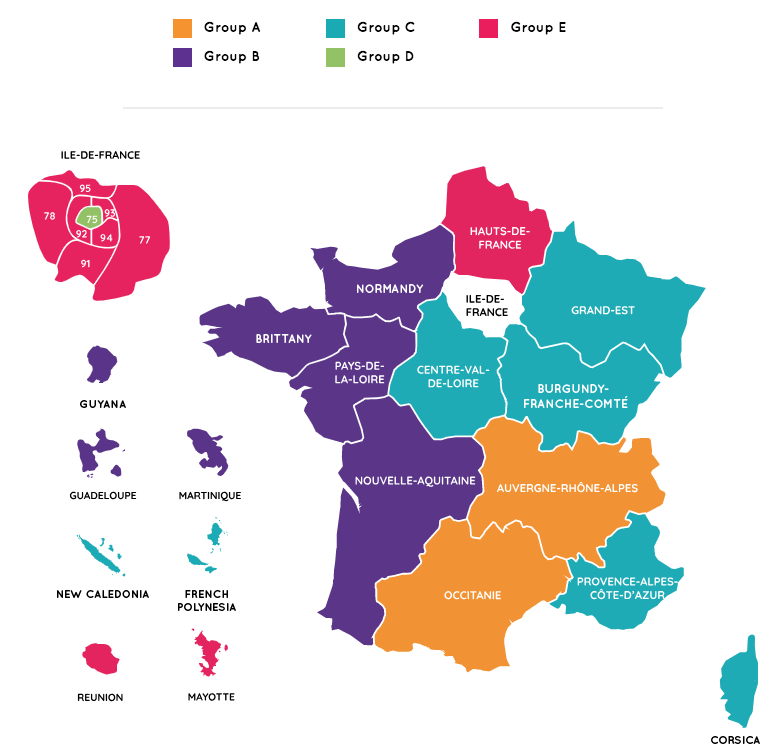 Group A covers institutions in the Auvergne-Rhône Alpes and Occitanie regions.
Group B covers institutions in the Brittany, Normandy, Nouvelle-Aquitaine, Pays-de-la-Loire and Overseas (Guadeloupe, Guyana, Martinique) regions.
Group C covers institutions in the Burgundy-Franche-Comté, Centre-Val-de-Loire, Corsica, Grand-Est, Provence-Alpes-Côte-D'Azur and Overseas (New Caledonia and French Polynesia) regions.
Group D covers institutions in Paris.
Group E covers institutions in the Ile-de-France (excluding Paris), Hauts-de-France and Overseas (Reunion and Mayotte) regions.
4

clusters of higher education and research institutions evaluated each year on average

50

higher education and research institutions evaluated each year on average

4

research bodies evaluated each year on average

600

research units evaluated each year on average
1200

study programmes evaluated each year on average

70

doctoral schools evaluated each year on average